Our Neighborhood Cinema
Our Neighborhood Cinema in 2021, Results Announcement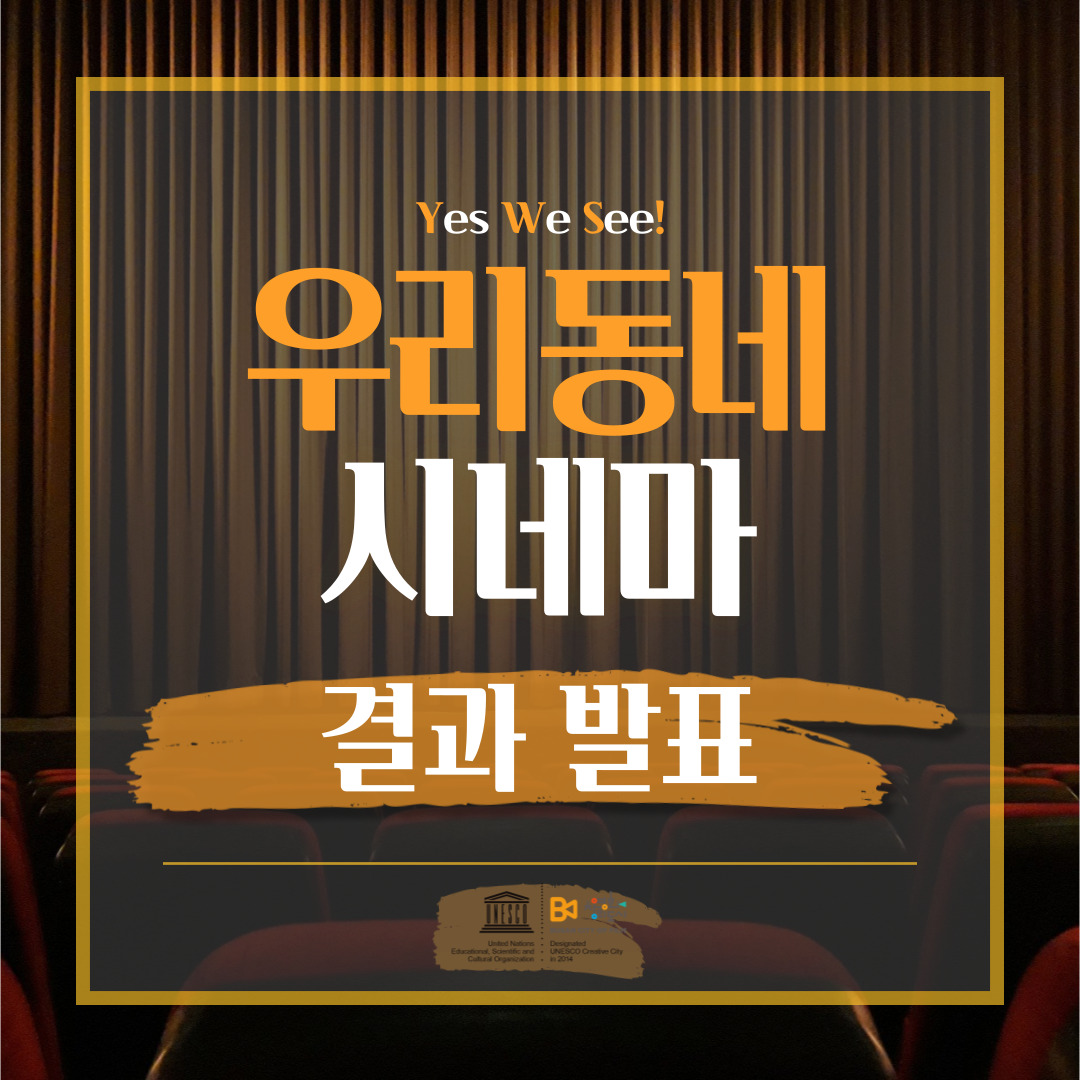 The Busan Cinema Center – UNESCO Creative City of Film, Busan is proud to announce the result of "Our Neighborhood Cinema 2021" which is financial aid to help community cinemas in Busan.
Selected Eight Cinemas in Our Neighborhood across the city are going to present creative screening events from June to December.
We look forward to the kind support and love of people who are interested in small screening spaces and cinema culture💖
If there are foreigners who are interested in these events, please contact us via 051-780-6165 or pdh8566@dureraum.org.
더보기