Busan Inter-City Film Festival
Busan Inter-City Film Festival
The 6th BUSAN INTER-CITY FILM FESTIVAL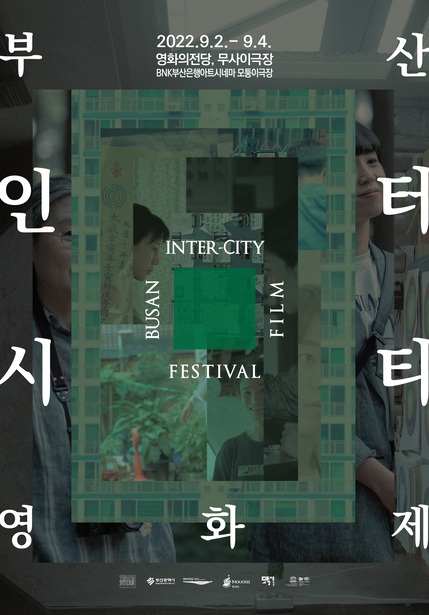 ​[The 6th BUSAN INTER-CITY FILM FESTIVAL🌐🎞]
⠀
The 6th Busan Intercity Film Festival is held from 2 to 4 September at a number of venues including Busan Cinema Center.
⠀
With its establishment in 2017, "Busan Intercity Film Festival Film Production Residency Project and" is aimed at contributing to the cultural development and active exchanges by expanding network between UNESCO Creative Cities of Film, commemorating the designation of Busan as a UNESCO Creative City of Film in 2014.
⠀
⠀
We would like to send my regards to Busan, the city of creative film, and to the city and people with whom we have shared friendships through films and beyond invisible boundaries. The 6th Busan Inter-City Film Festival is with 13 cities around the world. 23 films, including works from Gdynia, Poland, a new UNESCO City of Creative film. Busan, which interacted with filmmakers in cities around the world through the Busan Intercity Residency film project, speaks of endemic hope, and as residents of Busan, the time in the city we live in is captured in the film, between the strange landscapes created by life in which different colors and the same colors are harmonized. The sensitivity and inspiration of familiarity and unfamiliarity will recreate a unique creative time with fresh energy in a new location. Through the 6th Busan Inter-City Film Festival, we hope that the time of various colors drawn by the city and the film will be able to face the past, tomorrow and today together with the day.
⠀
▪️Period: 2 to 4, September, 2022
▪️Venue: Cinematheque(Busan Cinema Center), BNK Art Cinema, ▪️Musai Theater
▪️Admission fee: 4,000 KRW
⠀
● All screenings support Korean subtitles only.
더보기