Moonlight Cinema
Theater in the moonlight on the roof at Road of hillside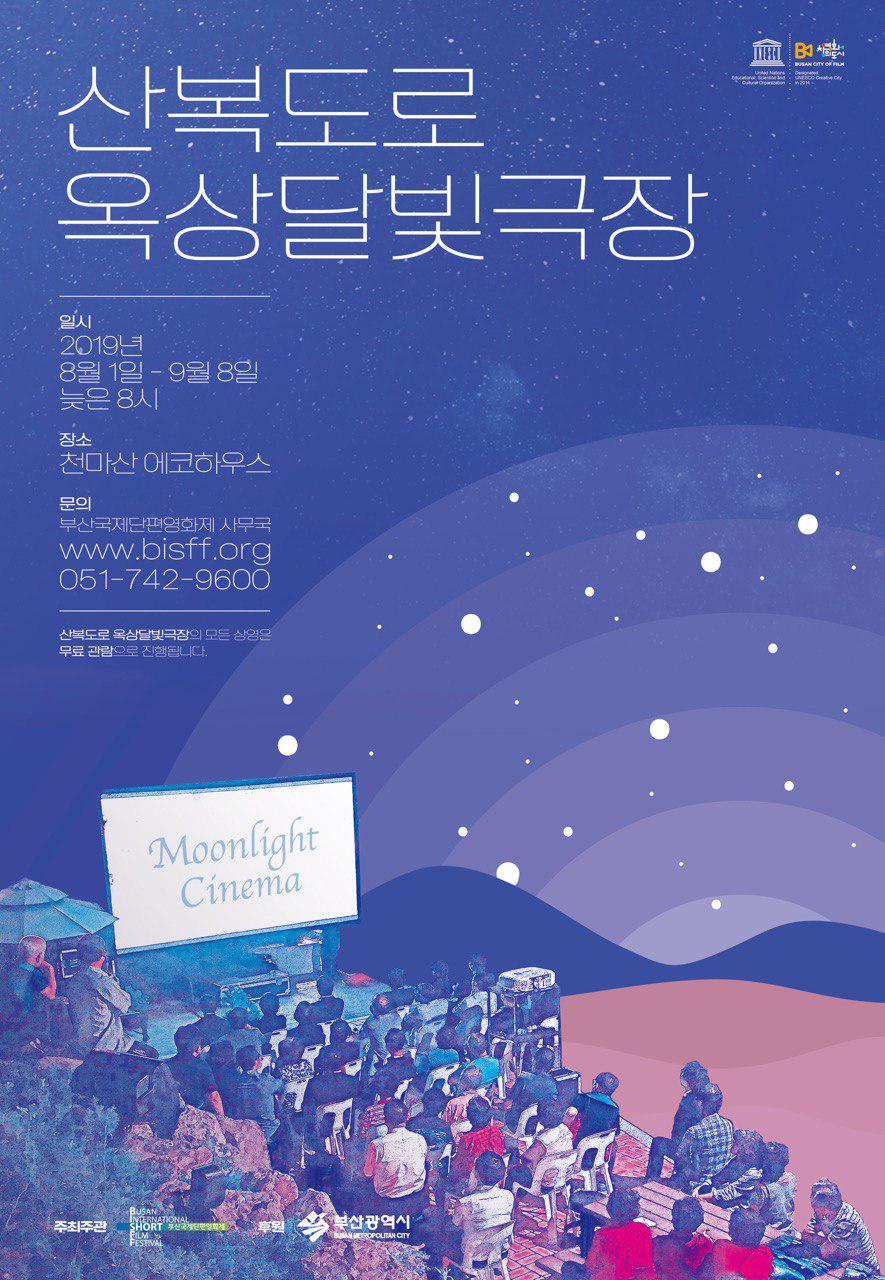 Enjoy Culture in the Form of Film that is integrated into Everyday Urban Life
and the Beautiful Moonlit Nightscape of Busan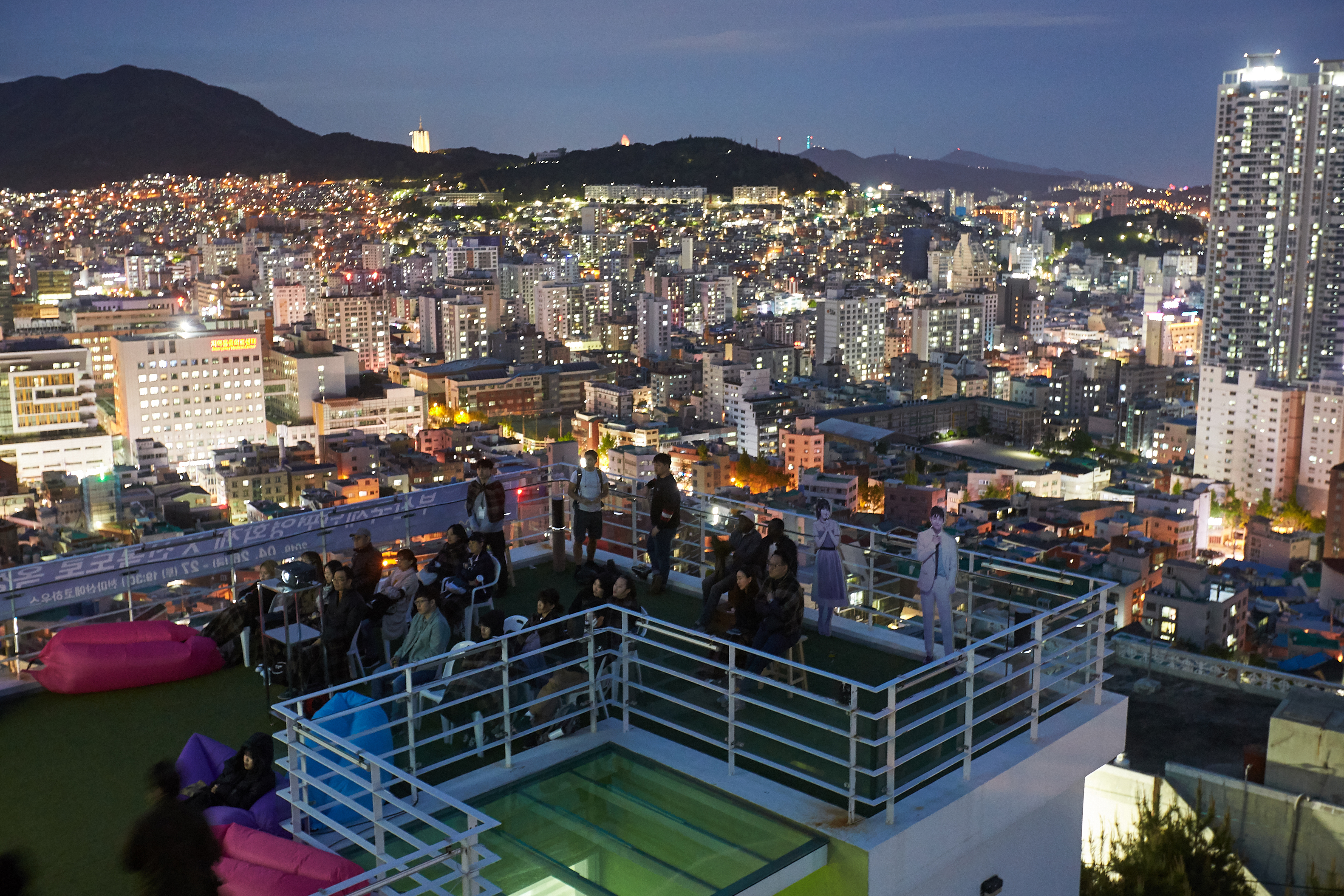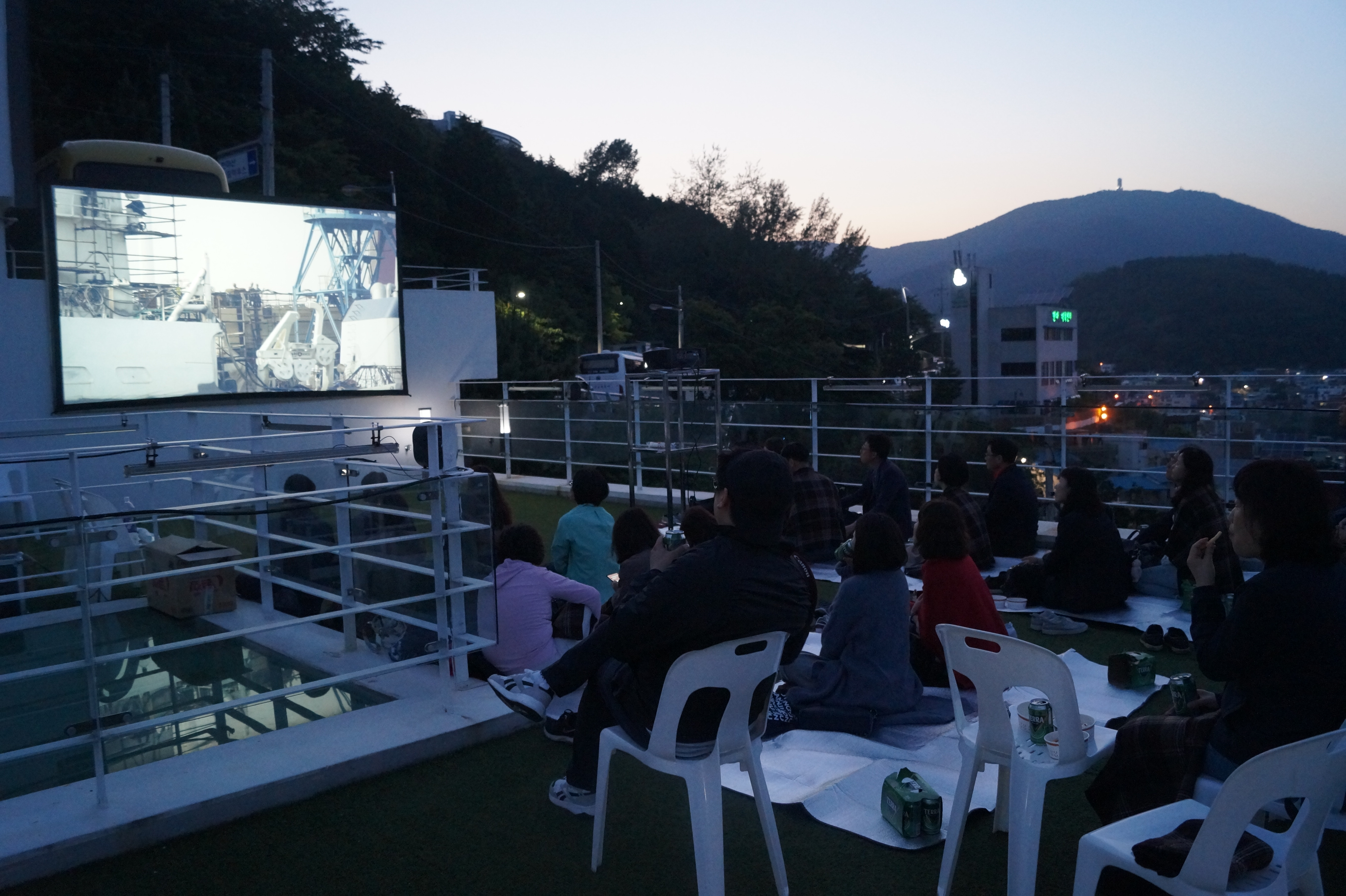 The Sanbokdoro Oksangdalppit Outdoor Cinema, where films can be enjoyed under the breathtakingly vast view from Sanbokdoro with the moonlight as a backstop, has been in operation since 2015.
Following the beautiful moonlit landscape of Sanbokdoro that connects the Seo District, Jung District and Dong District of Busan, films are shown in 3 locations from July to October.
This Outdoor Cinema that shows movies that have been produced in the Busan region, and also commercial and popular full feature and short films, is garnering love as a new attraction that adds the creative charm of 'Sanbokdoro, the moonlight and the outdoors'.
더보기